GREAT FALLS - Brian McKinney recently opened up his own shop in Great Falls for his business All Cool Ice & Catering.
"I really like working with the chisels and the chainsaws. When I'm in the freezer and the chainsaw's going at 5,000 RPM's there's a serenity there. I just really enjoy it," said McKinney.
Brian McKinney's typical work climate is just 20 degrees year-round: "We're in Montana so sometimes it's actually warmer in my freezer than it is outside."
His love of ice sculpting and passion for its passing beauty is the reason he enjoys sculpting figurines and displays for events and parties.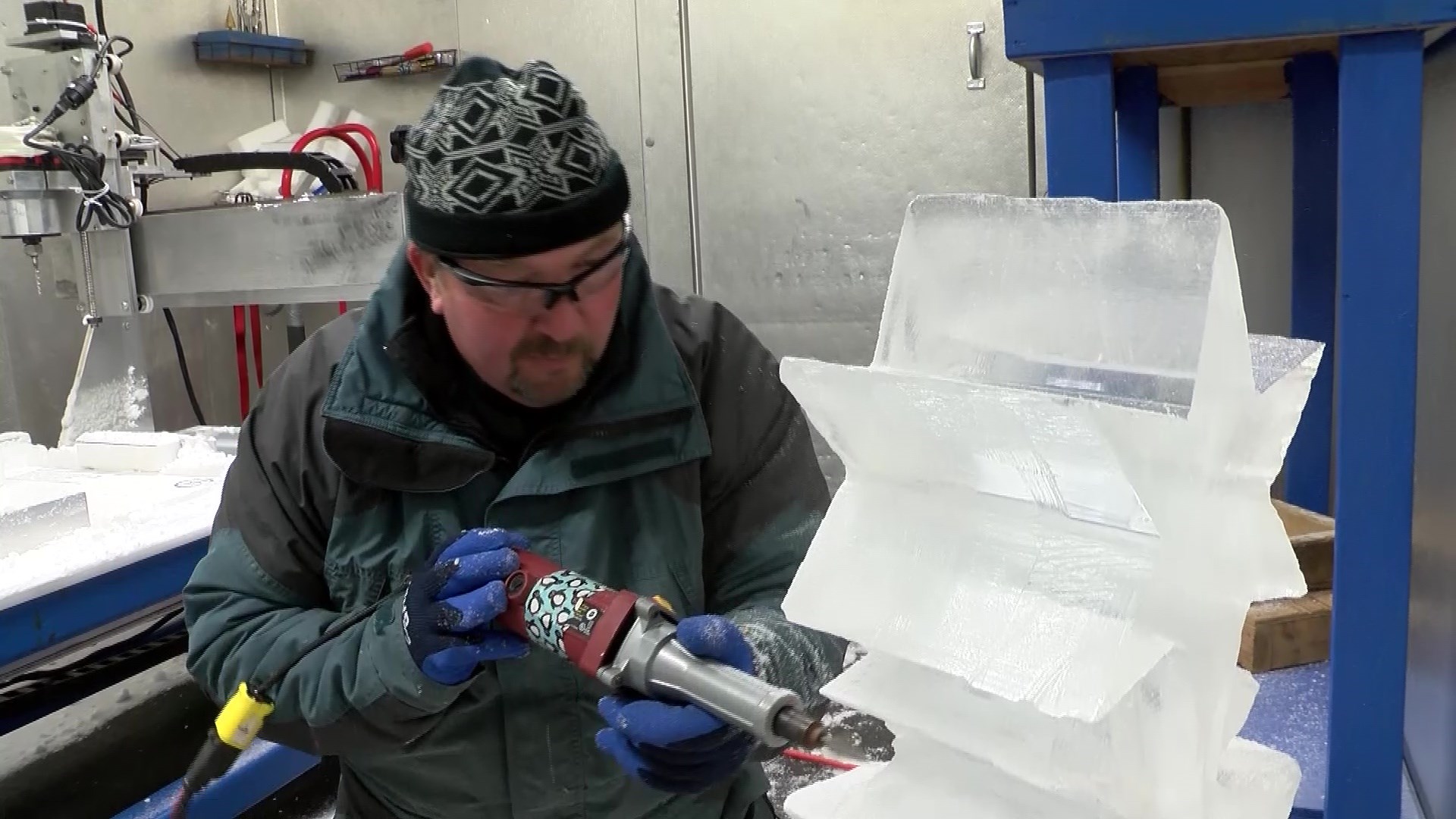 "I really enjoy ice. I call it 'art for the moment.' It's fleeting. I could carve something out of wood or stone, sure it'd be around for a long time but it's just a challenging medium. You're dealing with temperatures and a fragile medium," said McKinney.
He was introduced to his craft in culinary school more than 30 years ago.
"Ice sculpting was an elective you had to take after hours, and I took the class and I just enjoyed it and have been doing it ever since," said McKinney.
McKinney's enthusiasm for ice sculpting continued to grow; he began offering hand-crafted ice sculptures as part of his services while working in hospitality management.
"I started taking those jobs on the side and it's grown to the point where I've set up this shop, and trying to make a business out of it," said McKinney.
He now has customers state-wide and says while his creations are temporary, they make any event memorable.
"They're in photos and people will always talk about the ice sculpture at an event if it was done well, I mean sometimes they don't talk about the centerpieces or the decorations, but they'll talk about the ice sculpture," said McKinney.
McKinney also travels to compete in ice sculpting competitions around the state and the country. He believes it's added another aspect to his work.
"That's where you get to see what the new techniques are and some really amazing things people are doing with ice, and it lets me bring that back and incorporate it into my own work here," said McKinney.
McKinney makes all of his ice in his shop. He says it takes about four days to make several blocks.
Then he gets to carving with the goal of creating a unique ice sculpture that will make his clients' events and parties a cut above the rest.
"My job is to make them look good, so I feel good by doing that. I get a lot of satisfaction of it," said McKinney.
Brian's love for making temporary creations also extends to fruit displays and carvings that he provides as part of his catering business; he also features a variety of chocolate fountains.
Click here to visit the website.