BUTTE - It was this spot in Butte 123 years ago where a massive explosion shook the Mining City.
"It blasted out city windows, it shook the city, you could feel it miles away, hear it miles away. They saw it in Belgrade and they heard it in Willow Creek. It was so large," said Butte historian Lindsay Mulcahy.
It was Jan. 15, 1895, when Butte firefighters were called out to a fire at the Kenyon-Connell Warehouse on East Iron Street for a fire. They didn't know the warehouse was packed with tons and tons of dynamite.
"It was the first paid fire department in the greatest city in the Northwest, and they came to that fire to do what firemen do. And sadly enough, they lost their lives," said Chris Fisk of the Butte History Club.
The fire set off three large explosions just as firefighters arrived on scene. It leveled buildings in the block and instantly killed 13 firefighters.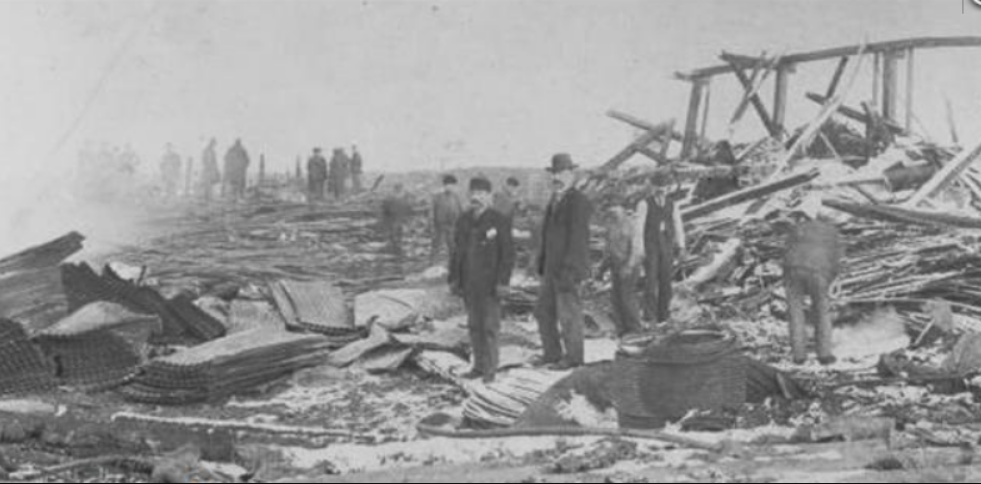 "In an incredibly sad tragedy, we lost all but three and on top of that another 40 plus citizens, who had rushed in after the first blast to do what Butte people do, and lost their lives," Fisk said.
This empty lot is the location of the Kenyon-Connell Warehouse and it remains empty more than 120 years after the disaster. This utility pole sort of represents the unofficial marker for ground zero. A few years ago somebody wrote 'no memory' on this pole, but the Butte History Club hopes that this disaster will near be forgotten.
"I think it's important for Butte to remember this is the second greatest disaster that Butte has had in its history, compared to the Granite Mountain Speculator Mine fire, and yet a majority of them in this town seems to know about this one," Mulcahy said.
The club will remind people by inviting them to a memorial service Sunday at 1 p.m. at the fire station on Mercury Street.