Crashed semis have blocked both lanes of Interstate 90 eastbound near the King Avenue Interchange.
The Montana Department of Transportation reports a detour has been established onto King Avenue.
The incident was reported at about 11:41 a.m.
Meanwhile, freezing rain has iced Billings area roads.
Law enforcement and emergency crews are responding to multiple crashes and slide-offs in the Billings area, including a wreck involving a tractor trailer and a Chevrolet Impala at Bench Boulevard and Lake Elmo Drive near MetraPark.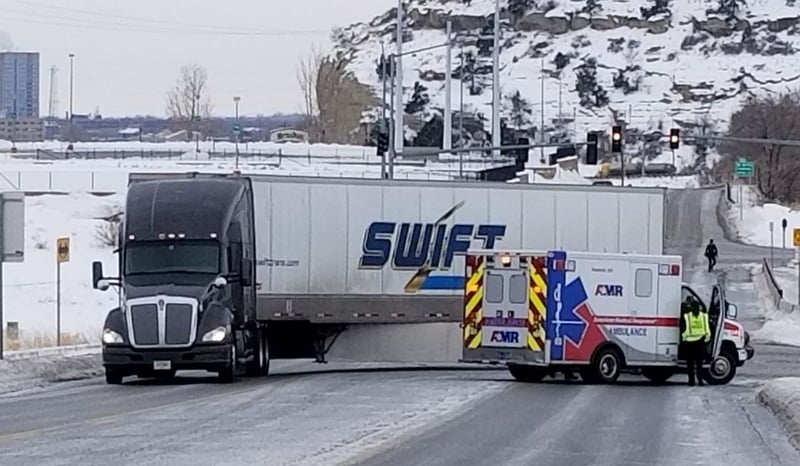 The freezing rain started falling just before 9 a.m. Thursday morning. All roadways in the Billings area are slick and require increased braking distance.
(Photos By Paul Humphrey)