BILLINGS -- When she was sentenced to the Montana Women's Prison for forgery and drug possession two decades ago, Chanda Kline knew she would pay for her crimes with her freedom.
She did not expect to pay with her body.
"(The guard) had me upstairs above the gym in the boiler room, he grabbed my boobs and was pulling on them hard," said Kline. "He wanted to get into my pants and I was saying no. He was pulling them down and I was pulling them back up."
As Kline later told investigators, the guard raped her and then intimidated her for months to keep her quiet.
Her abuser was fired from the prison in 2013 for workplace misconduct, but he's never been criminally charged.
"It's bad enough that you go and you feel guilty and horrible and small to begin with," said Kline. "But to have someone stomp on you in that condition and be left hopeless somewhere was the worst feeling I ever had."
Kline is not the only woman in Montana to suffer sexual abuse behind bars.
Documents filed with Montana Public Safety Officer Standards and Training, also known as POST, detail allegations against four detention officers in as many years.
Officer John Goodnight surrendered his certificate in 2016 after he allegedly exchanged romantic letters with an inmate.
Officer Michael Mansfield was hired in 2002 and fired in 2016 amid allegations that he was sexually harassing inmates and female staff. A POST investigation revealed Mansfield offered a $100 finder's fee to any staff or inmate who could find him a girlfriend between the ages of 22 and 35. Gallatin County marriage records show Mansfield married a parolee who returned to the prison under his watch.
Officer Manuel Zuniga lost his certificate in 2017, after 12 years on the job. According to POST documents, Zuniga had unwanted sexual contact with multiple inmates and intimidated witnesses. Zuniga allegedly provided his favorite inmates, referred to in POST interviews with witnesses as "Zuniga's Princesses," with contraband like lotion, shoes and lingerie. After Zuniga was fired from the prison, he went on to serve on the Canyon Creek School Board in the Billings area.
Officer John Koenig, who resigned from the Lewis and Clark County Sheriff's Office in 2004 to work at the Montana Women's Prison, lost his certificate in December of 2017 after alleged sexual contact with a parolee, favoring and flirting with inmates.
In addition, the Department of Corrections confirmed employment of a staff member named Norman Richey was terminated in 2002, one year after he was hired. Marriage records in Yellowstone County show Richey married an inmate who was incarcerated at the time and remains incarcerated on a deliberate homicide conviction.
Corrections officials would not comment on any of these recent cases, saying they could result in criminal charges.
But Yellowstone County Attorney Scott Twito said his office has not received any criminal complaints against staff at the women's prison in at least five years.
Garrity Rights, which are based on a 1967 U.S. Supreme Court ruling, protect officers from being compelled to incriminate themselves during investigators' interviews conducted by their employers. That right prevents statements used for the purpose of a workplace investigation from being used in criminal prosecution.
But it does not protect them from civil action, like the revocation of a law enforcement certificate.
"It's one of the most serious things that could happen to a public safety officer," said Perry Johnson, the executive director of POST.
Johnson's office not only certifies officers to work in Montana, but also investigates allegations of misconduct.
"Currently, I can tell you we have 70 open allegations we're looking at," said Johnson.
POST has just one investigator for the entire state, who reviews evidence and conducts interviews with the officer and his or her accusers.
"There are no secrets, we're not hiding the ball from anybody," said Johnson, who described the process of presenting the accused with the complete allegations. "The bottom line is it has to be fair for everyone involved."
If Johnson's office revokes a certificate, that officer can no longer work in Montana.
But Johnson said that's only been the case since 2014, and the code passed that year is not retroactive.
"If you were revoked as a public safety communicator, you could be a detention officer," said Johnson. "And I bet some of them have."
Marilyn Hammel, a retired guard who reached the rank of lieutenant at the women's prison, recalls several instances of sexual misconduct.
"He did a lot more than he should have," Hammel said about one guard. "And the girls would make comments that, 'well he's not happy at home,' and I'd say, that's his problem not yours."
Hammel believes inmates sometimes initiated sexual relationship with staff, but Warden Jennie Hansen said inmate courtship of guards is not legally acceptable.
"It's kind of like a 16-year-old, legally they can't give consent to have sex," said Hansen. "So 16-year-olds and younger can't give consent, inmates are the same."
Hansen, who was hired in November, said the prison is committed to following all 52 standards of the Prison Rape Elimination Act.
"The women's prison has passed two audits, and that's the only facility in the state that's passed two audits," said Hansen, referring to the audit conducted every two years by an independent auditor.
The most recently released audit from 2016 shows the prison did pass that exam, but a closer look reveals "incompliance" with several standards.
One "incompliant" standard is protection against retaliation for inmates and staff who report sexual misconduct.
Kline said the fear of retaliation is the reason she kept quiet about the sexual abuse she experienced until she was released from prison.
"I did what I had to, to survive," said Kline.
Kline said when she finally spoke with an investigator through the Billings Police Department, years after her assault, the detective asked for a recorded phone interview about the details of the assault.
The detective called Kline back later that week to tell her the recording had only picked up his voice and asked to write in her answers based on his notes, said Kline.
Kline asked to redo the interview, but she said more than a year later, she's never heard back from BPD.
Now, Kline is following in the steps of former inmates before her and filing a civil suit, which she believes may be the only way to achieve some form of justice.
Hansen believes the recent addition of a Prison Rape Elimination Act coordinator will further her goal of safety for inmates.
"They're people first, they-re human beings first, they deserve to have their needs met and deal with whatever issues they were having that brought them here," said Hansen.
Kline is a free woman now. But she said the abuse she experienced behind bars is a life sentence.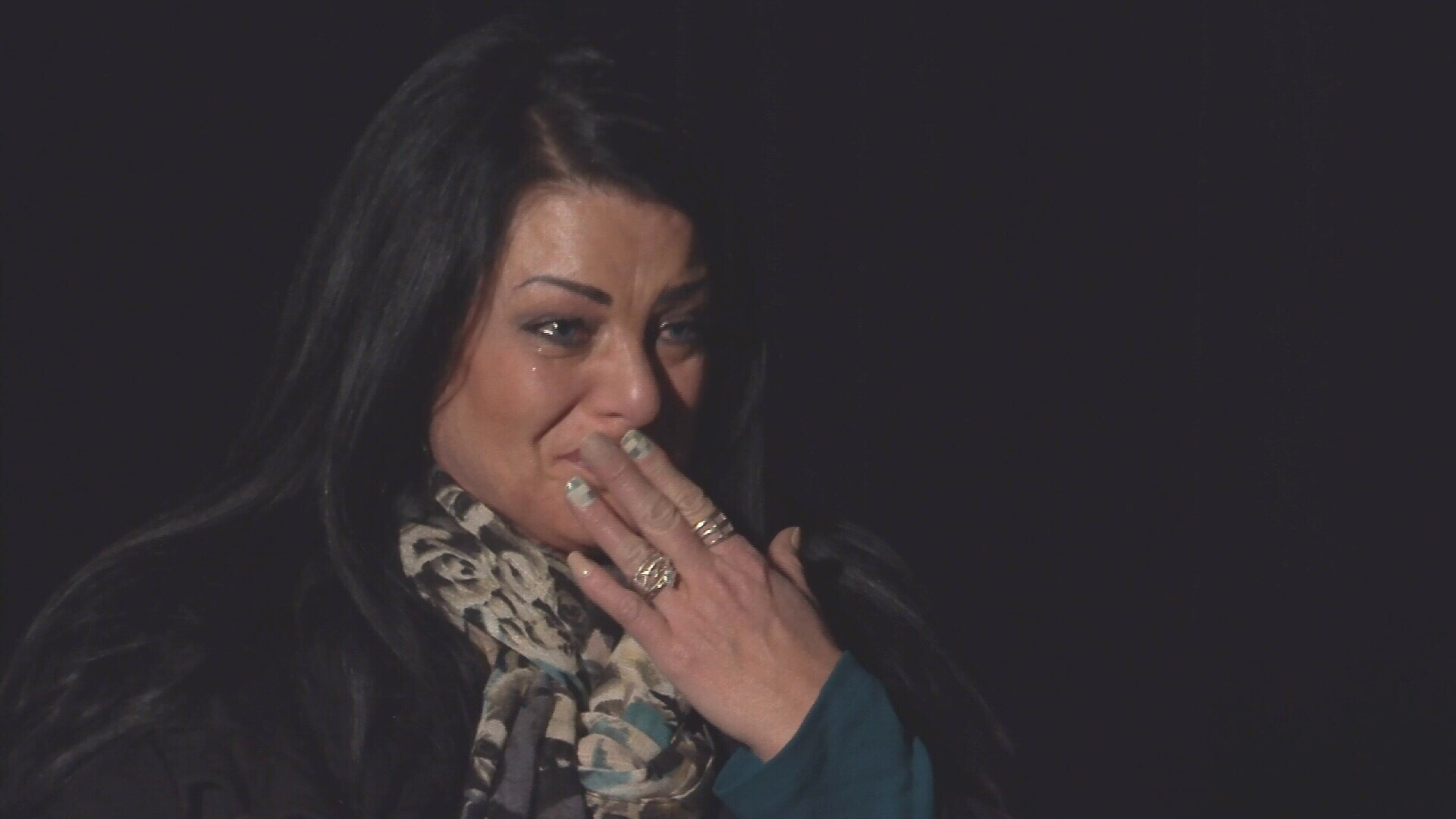 Chanda Kline/ Q2 News photo