BILLINGS - Over 50 teams and 600 wrestlers are in Rimrock Auto Arena in Billings on Thursday all chasing one dream: A state title.
The event kicked off in the morning with the parade of athletes followed by opening round matches.
History was made at the event with the first all-girl wrestling match in Montana. Chinook's Rebecca Stroh pinned Tjo Friis of Anaconda.
The first round matches got underway at 10:20 a.m. on 12 mats. Quarterfinal matches are expected to begin at approximately 1:30 p.m. Friday.
Second round consolation matches, which will begin around 5 p.m., conclude the first day of action.
On Saturday, matches begin at 9:30 a.m., beginning with the semifinal and consolation quarterfinal bouts.
After a summer full of camps and a winter of duals, it all comes down to the next two days to see who stands atop the podium on Saturday afternoon.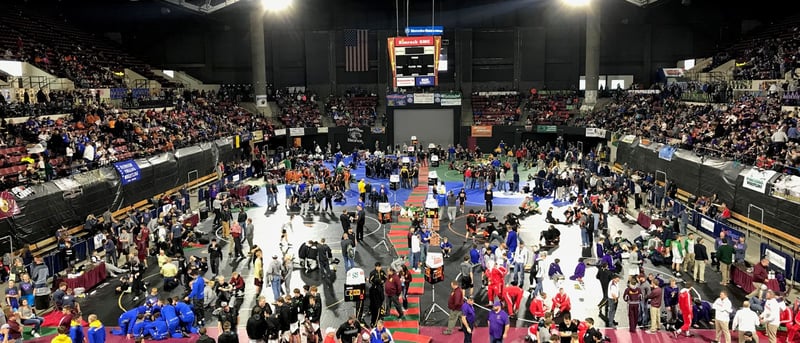 (MTN News/Brandon Sullivan photo)