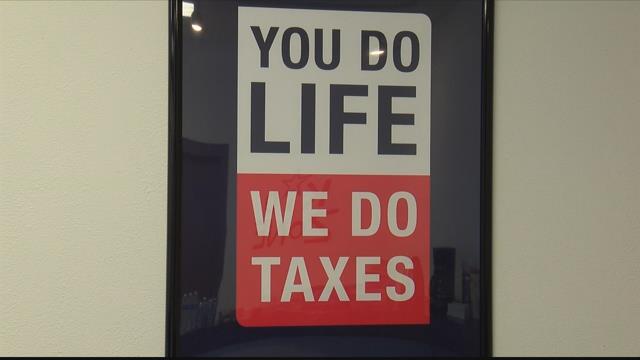 (MTN News photo)
KALISPELL - It's officially tax season. Although the recently passed tax bill won't take effect for this year's season, MTN News spoke with a tax filing company to see some of the changes we can expect to see when the bill kicks in.
Mark Robison, the owner of Liberty Tax in Kalispell, has been filing taxes in the valley for eight years. He spoke about how families could see some benefits from the new tax rates next season.
"Well it'll be really interesting for me to see how this all pans out in real life when we do several hundred returns and I can see how people compare year over year, but it's pretty obvious just the fact that the child tax credit is doubled, families with children is going to be very, very helpful," Robison said.
The child tax credit pays dollar for dollar on taxes owed, which means a family with three children's tax credit would be $3,000 this year, but next year that same family would have $6,000 worth of credit to pay taxes. Not only will the child tax credit double but the standard deduction as well. The deduction will increase from $6,350 to $12,000. And for married couples will increase from $12,700 to $24,000.
Liberty tax estimates 80 percent of taxpayers will see a tax cut under the new rates, but Robison said it won't affect everyone the same way.
"If this family made the national income median of $73,000 a year, their tax bill would be cut by $2,059 dollars, and that's great. It doesn't affect everyone positively and it gets kind of complex," Robison said.
Another big change will be for those who don't have health insurance. You still pay the penalty for 2018 but won't in 2019. As far as tax credits go, it looks like families will receive some help, but for the rest of the various concerns towards the new bill, we will have to wait and see how it unfolds.
Taxes are due by April 17th this year.