BILLINGS - Six students from Beartooth Elementary visited KTVQ on Tuesday. The group is in the final stages of a year long competition called "The Amazing Shake."
The goal is to teach and reinforce the importance of soft skills and etiquette.
Earlier this school year, community leaders and business people from around Billings gathered at Beartooth following the first round of judging. Students were judged on their professional attire, eye contact, a firm handshake, and their ability to carry on a conversation.
On Tuesday the remaining students pitched story ideas to the Q2 morning editorial meeting. They included details such as which video and pictures would pair well with the stories, as well as who to contact for interviews.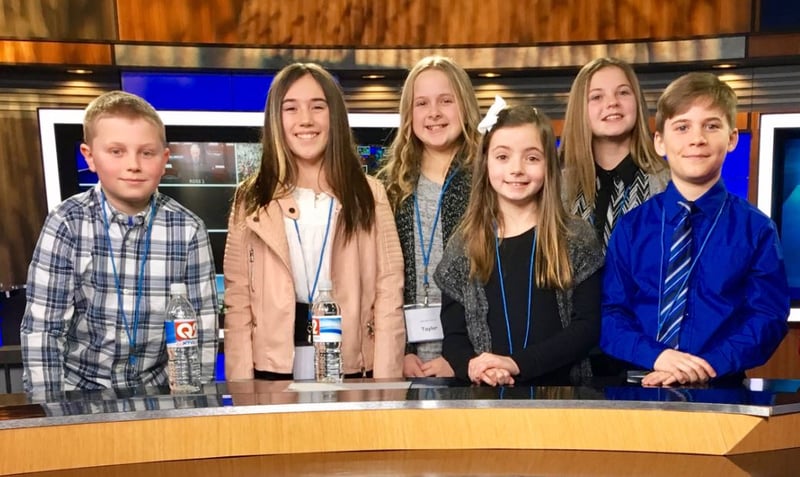 They were then scored on professionalism and presentation. From here, the students have two more phases.
Beartooth Principal Travis Niemeyer hopes that the competition solidified the importance of these skills and confidence, both in future business endeavors, as well as every day communication.
"The academic skills, those things will come, especially as they get older and get more into the field of their choice, but these soft skills are every day. They have to be able to show and do no matter where they go - if it's the grocery store, at school, at home with their parents, in the classroom with their teacher, out in the business community. You know, I want the kids to know that they have a voice, they can do these things, and they can be successful even at their age already," said Niemeyer.