Shots were fired outside the headquarters of the National Security Agency on Wednesday morning.
Sources told CBS News that three people were injured and a suspect was in custody.
An SUV was seen stopped at the entrance to the key U.S. intelligence facility in Fort Meade, Maryland, northeast of Washington.
Bullet holes were seen in the vehicle's windshield at one of the NSA's vehicle entry gates.
NSA police, the FBI and local law enforcement responded to the shooting, sources told CBS News. The situation was under control, and there was no ongoing threat.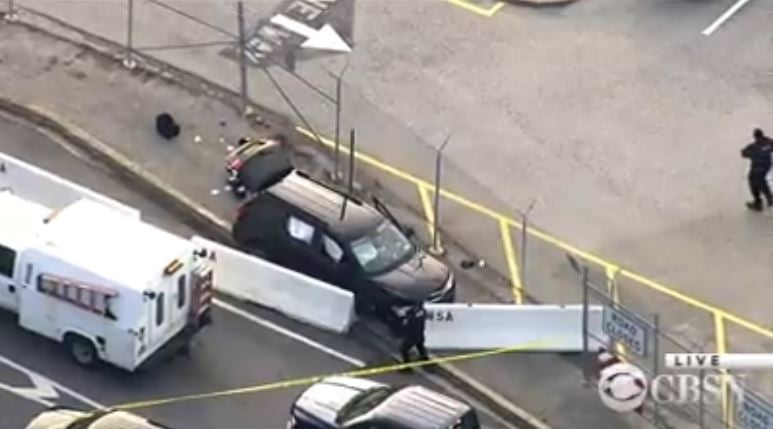 It was unclear what the SUV was doing at the gate.
White House deputy press secretary Lindsay Walters said in a statement that President Trump had been briefed on the shooting.
"Our thoughts and prayers are with everyone that has been affected," Walters said.
This is a developing story and will be updated.