President Donald Trump has replaced Secretary of State Rex Tillerson with current CIA Director Mike Pompeo, after months of speculation surrounding Tillerson's role in the Trump administration. The Washington Post first reported news of the latest staff shakeup for the Trump White house.
Mr. Trump tweeted the news of Tillerson's ouster, thanking Tillerson for his service.
News of Tillerson's departure from the State Department came as the Secretary arrived back to Washington after his overseas visit to Africa where he reaffirmed the U.S.- Africa relationship in spite of alleged vulgar comments made by the president about immigrations from African nations back in January.
CBS News' Kylie Atwood reports that Tillerson was leaving his Africa trip early to return back to Washington to talk with Mr. Trump and connect on developments in North Korea, which he was largely left out of as the White House announced it would be taking up talks with the regime sometime in May.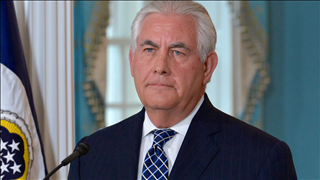 When asked on CBS' "Face the Nation" if Tillerson would be leading the diplomatic talks between the U.S. and North Korea, Pompeo said such discussions would take a "team" effort.
"This is a level of discussion, this president is going to drive this effort, this negotiation, but it will take a team to build out the picture, so that we put the president in the best position so that he can achieve that outcome," Pompeo said on Sunday.
CBS News' Margaret Brennan adds that the Secretary had not yet spoken with the president and found out about news of his ouster when the public did. Brennan adds that Tillerson had every intention of staying due to the critical progress in national security.
State Department Under Secretary Steve Goldstein echoed that sentiment in a statement to CBS News on Thursday morning.
"The Secretary had every intention of staying because of the critical progress made in national security. He will miss his colleagues at the the Department of State and the foreign ministers he has worked with throughout the world.
Goldstein added in his statement that the Secretary is "unaware of the reason" but said he is "grateful for the opportunity to serve, and still believes strongly that public service is a noble calling."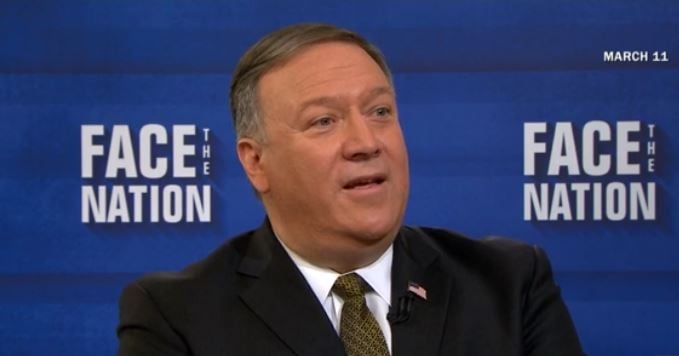 Mr. Trump released a statement shortly before leaving for his trip to California saying he was "proud" to nominate Pompeo to replace Tillerson
"His experience in the military, Congress, and as leader of the CIA have prepared him well for his new role and I urge his swift confirmation," said Mr. Trump in a statement. He added, " want to thank Rex Tillerson for his service. A great deal has been accomplished over the last fourteen months, and I wish him and his family well."
According to the White House, Gina Haspel, the Deputy Director of the CIA, will be nominated to replace Director Pompeo. If confirmed, she would become the CIA's first female director.
Pompeo said in a statement of the president's decision, "If confirmed, I look forward to guiding the world's finest diplomatic corps in formulating and executing the President's foreign policy."
He added, "In my time as Director of the Central Intelligence Agency, I have worked alongside many remarkable Foreign Service officers and Department of State leaders serving here in the United States and on the very edge of freedom. I know I will learn from them and, as President Trump set out in his State of the Union Address, work hard to ensure that "our nation will forever be safe and strong and proud and mighty and free."